Apartments in Silver Spring, Maryland
Cole Spring Plaza offers timeless living with amazing walkability conveniences. Enter our expansive grand lobby and let our responsive team do all they can to make you feel at home. Beautifully landscaped grounds create a wonderful living environment, Cole Spring Plaza offers great amenities & services, including a 24 hour front desk, garage parking, a neighboring swimming pool, fitness center, and a beautiful relaxing courtyard. Fine dining, shopping, & entertainment are just a short walk. Commuters will also appreciate the easy bus and Silver Spring Metro access close by. Choose from a wide range of large floorplans for a residence that compliments and enhances your lifestyle. At Cole Spring Plaza, you'll find the carefree living you've earned and the timeless luxury you deserve.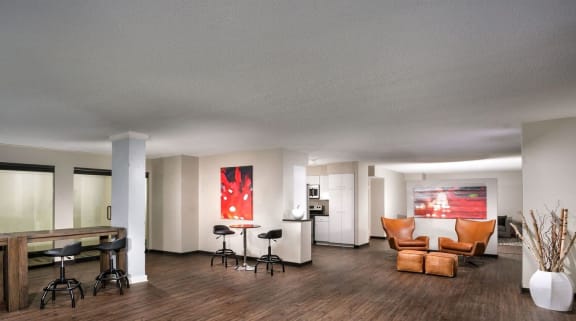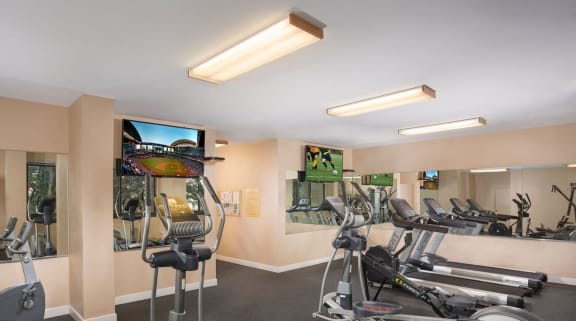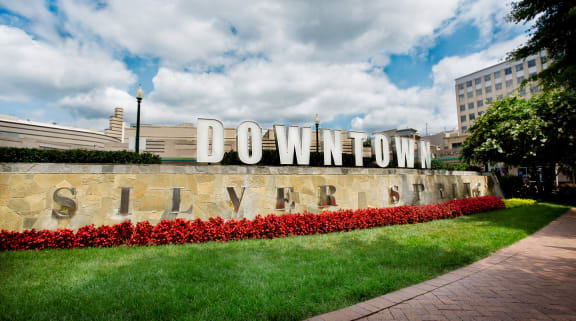 We're focused on our residents' wants and needs and it shows in our luxurious community and apartment amenities. We strive to provide a welcoming atmosphere with all the perks and amenities that will make you feel at home.
Our amenities provide our residents with a sense of community. Enjoy our adjoining resort style pool and sundeck!
Paired with our community amenities, our apartment amenities will make your life easy. Our apartments offer large floor plans and top of the line finishes including granite counter tops, stainless steel appliances and great parquet flooring.
Our great location in downtown Silver Spring puts you close to everything you could want. Cole Spring Plaza is within walking distance to the FreshFarm Market and the Silver Spring Metro Station.
PHOTO GALLERY
ALL FRILLS INCLUDED
We invite you to browse our communitys photo gallery and see for yourself why we're the best fit for you and your lifestyle. To get the full experience please schedule a visit to our property!
FLOOR PLANS
FIND THE PERFECT HOME
APARTMENTS THAT ARE TAILORED TO YOU
Looking for an apartment that aligns with your unique style? Look no further! Our apartments were designed with you in mind! We know how important it is to come home to a relaxing and welcoming atmosphere! Check out our available apartments with detailed information about the units, amenities and more.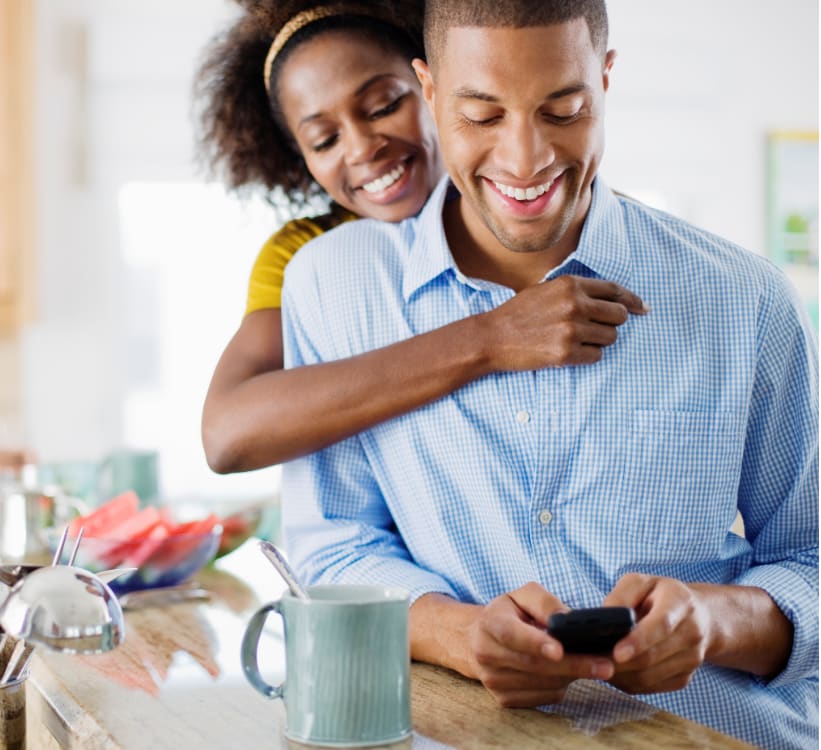 NEIGHBORHOOD
YOU BELONG HERE
Location, location, location. We understand that the neighborhood you live in is important. Within walking distance to the Silver Spring Metro Station, FreshFarm Market and downtown Silver Spring. Our apartments have it all! Click below to get directions to our property and see why you should live here!
OUR RESIDENTS LOVE IT HERE
Testimonials
It is a fantastic location and very conveniently located near the metro. The apartment is alway safe and clean and the staff is very warm and welcoming. We plan to live here for 2 years and cannot be happier doing so.

- Cole Spring Resident
Love the apartment! I live in a studio apartment and there is a lot of space compared to other studios in this area. The front desk, apartment managers, and maintenance take care of each concern very quickly and professionally.

- Cole Spring Resident
Nicely located near downtown Silver Spring. The front staff is always friendly and helpful. I've had no issues with any other tenets and we've been here for almost 3 happy years. The onsite parking is also great for those who have cars.

- Cole Spring Resident
I really enjoy my apartment: the location, transportation is very accessible, the size of my apartment (very spacious) and management will address your concerns in a timely manner. Love the fact of not having packages left at my door.

- Cole Spring Resident
Having been a resident over 20+ years extremely satisfied with staff, maintenance response and safety including 24hr building reception and indoor garage parking. Location is very convenient/easily accessible to Metro/buses.

- Cole Spring Resident
This has been an excellent residence, well maintained, with responsive management and excellent services. It is quiet and the other tenants are respectful of their neighbors for the most part. The location is excellent especially with the re-development of Silver Spring.

- Cole Spring Resident
We lived at Cole Spring Plaza for one year before buying a house. We could not have been happier with the staff, the apartment and building and particularly with Sumintra Singh, the building manager. Sumintra went out of her way to get us acclimated to how things are done in the building. While we are happy to be living in our home, we genuinely regretted giving up our apartment. I would not hesitate in the least to recommend Cole Spring Plaza.

- Cole Spring Resident
Having resided at Cole Spring Plaza for four years plus, calling it my home is more than a delight. The place is lovely, well-maintained, both inside and outside. Management is responsive and professional tackling my maintenance issues or other issues as related to my rental. In totality, I am happy with my residency at Cole Spring Plaza.

- Cole Spring Resident
I have been living in this community for 12+ years and I am very SATISFIED. Security is excellent and management staff, very friendly. And I will recommend Cole Spring Plaza to family and friends and friends.

- Cole Spring Resident
I have been a resident of this facility for over twenty years. I have maintained my residence here because the management and staff have played a vital role of my comfort here. The location of this area has played a role as the comfort of this facility. The safety knowing someone is at the front desk , make it more important that someone is taking our safety in consideration. When a problem occurs management is atttntive in resolving the situation. The quietness that is here is outstanding

- Cole Spring Resident
The apartments and amenities are beautiful and very spacious. It truly is a great value and you can't beat the location. The staff are so genuine and professional and I love the community feel. This is the best place I've lived in thus far and would recommend everyone rent from here.

- Cole Spring Resident
Location, location, location you can walk to grocery stores, beautiful library, downtown shopping, various restaurants and ice cream shops, live music and transportation accessible right at your door.

- Cole Spring Resident
Cole Spring Plaza seems to be working for me having been a tenant going five years. It is well-kept, secure, nice-looking inside and outside, and well-managed management. Importantly, it is located in Silver Spring, MD considers downtown with lots of stores, buses, and the train station just blocks away. In all, I am content to call it home. Thanks!!!

- Cole Spring Resident
Lived here for 3 years. No plans on moving! Friends & family that come to visit are amazed at the size of the apartment and the abundance of closet space. Love the close proximity to shopping/restaurants and public transportation. Short walk to Silver Spring Metro. Friendly community. Keep neat & clean at all times. The property manager and concierge staff are great! Would recommend Cole Spring Plaza for anyone looking to move to an apartment with an abundance of space.

- Cole Spring Resident
Easy move in, building is nice and well-kept, apartment is clean and quiet. No complaints! The location of Cole Spring Plaza was perfect for my new job in Maryland. There are plenty of shops and restaurants in walking distance too. Love it!

- Cole Spring Resident
This building is a gem. Maintenance requests are handled promptly and the building is well run. Friendly staff and residents, very quiet, and walk to everything including the Metro. I highly recommend it!

- Cole Spring Resident
My studio apartment has an unusually spacious floor plan with multiple closets and a balcony. The staff are super friendly. I'm a city girl, so being less than a block away from downtown Silver Spring has been a huge plus and everything I need is within two blocks. I have only just moved in but I'm loving it.

- Cole Spring Resident
Cole Spring Plaza is a well-maintained, quiet, convenient apartment community. I've now lived in two units: a one-bedroom and a two-bedroom. Both apartments are spacious and comfortable. The management and maintenance staff are courteous, friendly, and efficient. I strongly recommend Cole Spring Plaza to anyone interested in renting in the downtown Silver Spring area!

- Cole Spring Resident
This is the best place I have ever lived in! All of the staff are so professional and friendly. The building is kept clean and organized constantly. The units are great and quiet. I love living in Cole Spring Plaza!

- Cole Spring Resident
So far I have only been living here for a week, however I really like how quiet the property is and I have already encountered several residents that felt comfortable welcoming me to the property and telling me how much they love living there. The loyalty of the residents is clear and appreciated.

- Cole Spring Resident
Cole Spring Plaza apartments are a great place to live. The building is well maintained and the staff is professional. The residents are friendly. The location is in walking distance to restaurants, grocery stores, Metro, movie theaters, and all other amenities of downtown Silver Spring.

- Cole Spring Resident
I have lived in the Silver Spring community sense 1998 and Colespring Plaza community has maintained a pleasant area to live. I feel safe and the noise in a apartment community ls non existence. In retrospect the management and staff present themselves in the utmost professionally. The safety in this facility is a positive factor in which as a senior citizen, I can not over compliment .

- Cole Spring Resident
I have lived in Cole Spring Plaza for over 24 years. Overall it is a safe, clean and convenient place to live. Management and staff are attentive and professional. I would recommend it to anyone interested in living in an urban setting.

- Cole Spring Resident
GET IN TOUCH
Interested in visiting our property? Fill out the form or call the number below and we will reach out to you shortly! We look forward to hearing from you!